PAKISTAN EXPORT DATA
TRADE GENIUS provides report on Pakistan Export Data also called Pakistan Custom Shipment Export Data or Pakistan Export Trade Data. Report covers detail of Bill of Lading file on port. (Details available as per custom notification). Pakistan Export Data help your import export business to find new business opportunities from International Market and increase your network to develop International Business.
ADVANTAGES OF PAKISTAN EXPORT DATA:
Pakistan Export Data gives information about custom shipments from Pakistan to World and World to Pakistan, which makes it very competitive advantage tool to study global market. Pakistan Export Database helps to create new buyers and suppliers from Pakistan & All over the world.
Contents of Pakistan Export Database
Pakistan Export Database contains: Shipment Date, Shipping No., HS Code, Product Description, Quantity, Weight, Price list of product, Units, Rate in USD, Pakistan Exporter Name, Exporter Address, Foreign Importer Name, Address, Foreign Port, Foreign Country, Port name, Mode, Month, and Year.
(Names available as per custom notification)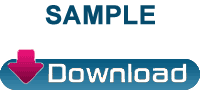 We also provide customized report through our internally developed data mining software (TG ONE) that helps you to provide special exporters India directory, business directory of India etc. All reports will be available in MS Excel format.
THIS REPORT COVERS DIFFERENT COUNTRIES FROM DIFFERENT PART OF THE WORLD.