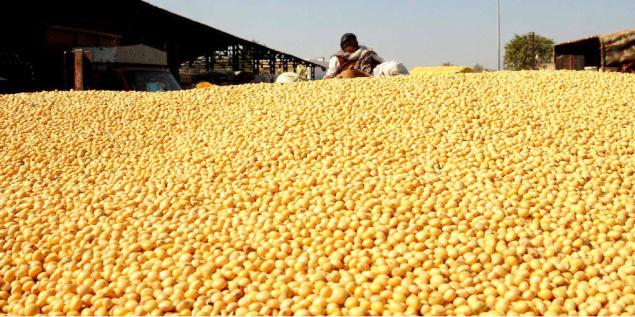 From 120,059 tonnes last November to 108,342 tonnes this November, the export of Indian oil meal has fallen. As an animal Feed, the oil meal is used.
As per the data made by Solvent Extractors Association of India (SEA), it reveals that in the same period this fiscal, from 903,624 tonnes during April-November 2015 to 662,489 tonnes the oil meal exports fell. Lesser availability of oil seeds for crushing and continues disparity in exporting soybean in the international market is the main reason that exports have come down, said by SEA.
From 12,845 tonnes in November last year to 12,304 tonnes in November this year, it is seen that rapeseed meal export decreased. In the same period, from 12528 tonnes to 2,371 tonnes, the rice bran extraction also fell. By almost 50% from 82,777 tonnes in November 2015 to 41,451 tonnes in November 2016, the castor seed meal export also fell down.
There is a rise in soybean meal shipment from 8,909 tonnes last November to 51,805 tonnes this November. In November 2016, the country also shipped 411 tonnes groundnut.
South Korea and Vietnam are the top markets for Indian oil meal exports.