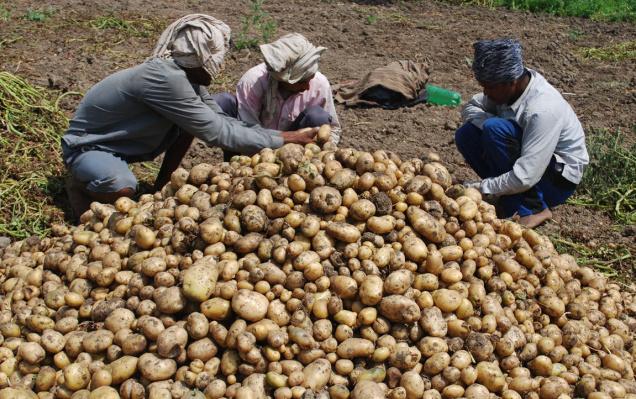 In the fiscal year 2015-¬16, Indian potato exports have been to the tune of 0.18 mt.
On 28th December 2016, the minimum export price of potato (MEP) has been removed by the government of India. To increase the exports of potato from India, this was earlier imposed in the month of July 2016.
"Export of potatoes, fresh or cooled, should be allowed for exports without any MEP," Directorate General of Foreign Trade (DGFT) announced in a notice eliminating the MEP.
In the month of July 2016, at the rate of $360 / per tonne, the government had started the imposition of MEP on potato. This was to improve the accessibility in the regional marketplaces and control the costs of the product.
In the world, the second largest producer of potatoes is India. In 2014-15, about 48 million tonnes (mt) of potato has been produced by the country but of this output, the export of the vegetable was not even one percent. India made shipments of around 0.18 mt of potato in the fiscal year 2015-16 and of the previous year, this value was lower than the potato export which was at 0.30 mt.