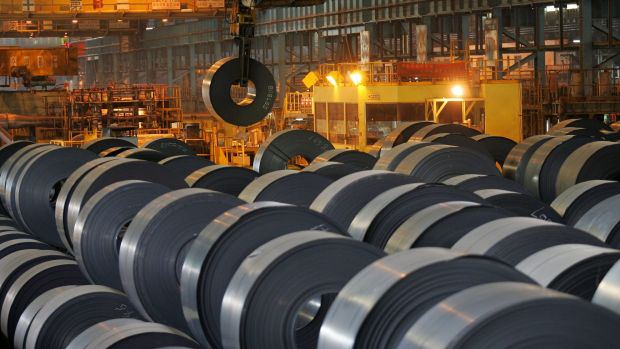 According to Large-scale domestic steel makers, there should be the minimum import price of steel in India and for this, they are pressing the Government for continuing. in cutting cheap imports and fix up the price of steel in the local market, the minimum import prices have helped the manufacturers.
This protective measure for 173 steel items, which was introduced by the Indian government on February, is going to mark its end on 5th August 2016. Major Brands such as- Tata Steel, JSW, and state-owned SAIL (Steel Authority of India), interested in the continuation of MIP (Monthly Income Program) as by controlling the steel imports in the last 9 months it has aided them in getting better their margins.
Chairman, SAIL MR P K Singh said the Indian Steel industry getting benefited by Monthly Income Program. The new steel minister Chaudhury Birender Singh stated on a recent news that by the SAIL, there is a request for extending the MIP was placed.
India Ratings & Research analyzed that a rating agency, the domestic steel producers have gained in terms of import substitution since the imposition of MIP. MD of Tata Steel TV Narendran also said that MIP has proved to be utilitarian.
In the year 2017, the first quarter, there is a growth of total domestic production of steel by 3.8% year over year while the gross steel consumption grew by just 0.3%. In the same period, the steel imports fell by 30.7% y-o-y.
In its latest report, IND-Ra said: "It is reasonable to state that instead of steel consumption growth, the import substitution has been the cause behind the increase in the domestic steel production".