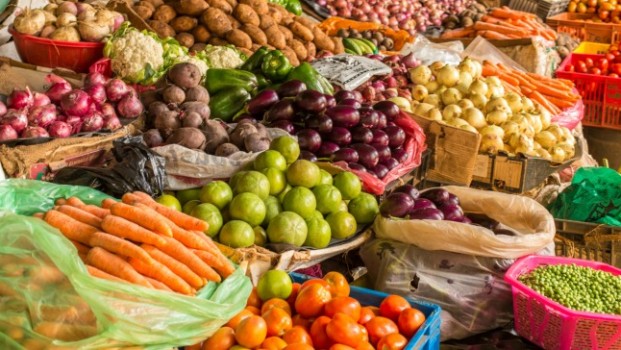 When compared with first half of last fiscal, The export shipments of Indian farming and processed food products saw a slight in the beginning half of this fiscal. when the buffalo meat and fruits and vegetable exports have increased, This trend is also seen. Also n Basmati rice exports, A substantial fall was seen.
According to a Data released by Apeda (Agricultural and Processed Food Products and Export Development Authority), INR 50,939 crores was the exports from April to September this fiscal which were 3.6% less in the same time period of the last fiscal.
It is anticipated that the exports in this fiscal will be more than the last fiscal level as the basmati rice shipments are expected to increase in the second half of the year.
From INR 1.31 lakh crore in FY15 to INR 1.06 lakh crore in FY16, there is a reduction in the Indian farm and processed foods exports.
25% of the exports of the Apeda is for The buffalo meat sales, which has increased slightly to INR 12,331 crore this year and fruits and vegetable exports increased by 9% to INR 4,228 from last year.
From FY15, Buffalo meat is the largest export item from as its shipment value crossed the value of basmati rice shipments.
When compared with last year, Groundnut exports have surged by about 18% to INR 1, 916 crores this year.
The main export product of India is aromatic and long-grained basmati rice, with a 21% contribution in overall agricultural products exports fell by 11% to INR 10,924 crores this fiscal from last fiscal. By 3% to INR 8,616 crores, non-basmati rice exports have increased.
As Iran which is the biggest buyer of this product from India will start importing by December, Basmati rice exports will shoot up soon, according to a report by the industry.
The mostly imported by US oil exploration companies Guar gum has gone down by nearly 34% to INR 1,208 crores in the first half of this year from INR 1,859 crores last year.
In the Parliament, Nirmala Sitharaman who is the Commerce Minister said that the main causes for the decline in the agricultural exports are low prices in the world market, reduction in global demand and higher costs in the local market.
currency rate changing unfavourably which put the exports further low.
22 agricultural products like rice, wheat, buffalo meat, fruit and vegetables, pulses and other meat products, export is controlled by Apeda