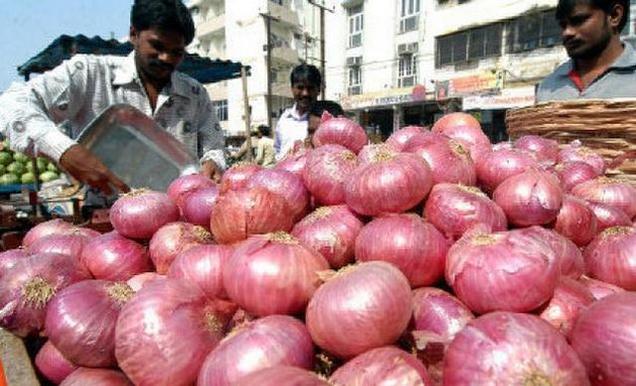 When compared with the corresponding period in the previous year, in between April-October 2016, the export of Onion from the country has increased three times. Due to the removal of minimum export price (MEP) on Onions, there is a rise in export. Another reason for the increase in export is that under Merchandise Exports from India Scheme (MEIS), the government was brought a 5% subsidy.
18.73 lakh metric tonne is the current onion export recorded by the country which happened during the financial year 2009-10. According to a report, the onion export from India will reach 20 lakh MT and it will break all the record.
The centre has begun the MEIS On 26th August 2016 on "onions fresh or chilled" supposed to be valid until 31st December 2016 and on request from the exporters, was later extended till 31st March 2017.
According to a survey made by the National Agricultural Co-operative Marketing Federation (Nafed), between April-October 2016 Onion exports from the country to be 16.34 lakh MT which was just 5.07 lakh MT in the same time period of 2015. This year the government's subsidy and MEP removal along with a bumper crop of Onion have led to this increase in the exports.