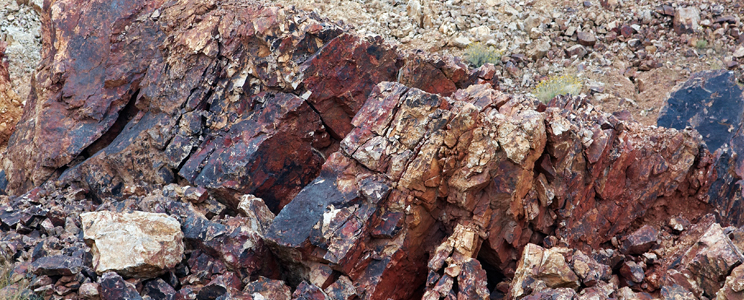 Between April and August 2016, exports of The iron ore of the country have increased to 7.5 million tonnes (MT) that are three times from last year. This happens only due to China's increased demand.
As the domestic steel industry is low, so The iron ore imports have fallen down to 1/3rd of last year to 1.59 MT. During April-Sept 2016, Total Iron production of the country has increased by 26% because some closed mines were reopened.
In April-September 2016, Production of Domestic iron ore increased from 66.85 MT in 2015-16 to 84 MT and going well.
In International Mining Machinery Exhibition (IMME) 2016 and Global Mining Summit 2016, Union Mines secretary, Balvinder Kumar told: "in April¬ August this year, We are seeing a significant fall in imports". Since our imports for the whole year in 2015-16 was around 7.09 MT, This augurs well for the sector".
Over the next decade, by 7-¬8% per year, GDP of the country anticipated growing. As it will boost demand for steel, coal and other metals, This is good for the industry. So in the future, the domestic mining industry is very hopeful. As the sectors like housing, cars, etc. Are developing really fast and are creating demand for metals. Along with the foreign investment, the development expertise for mining should be brought.
Amit Mitra, the West Bengal Finance Minister said ,"We are developing Deocha Pachami, the country's largest coal block with 2102 MT reserves, along with five other states and would invite partners to develop it."
The West Bengal Finance Minister, Amit Mitra, said, We are developing Douche Pachami, the country's largest coal block with 2102 MT reserves, along with five other provinces and would invite partners to produce it."