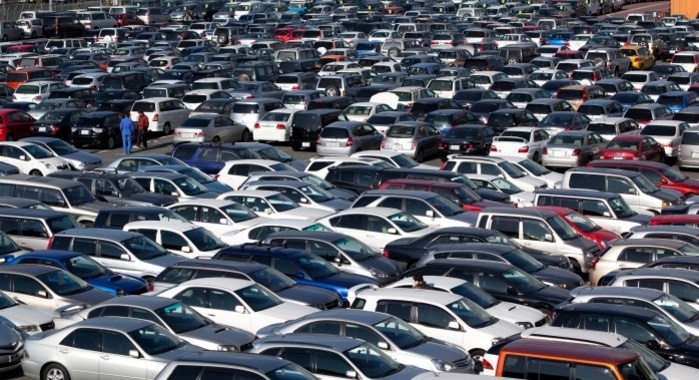 From India, the total automobile exports fell by 5 % in 2016 due to the fall in sales of two and three wheelers. In Latin America, Africa, and many other countries, this fall has been seen.
The data shared by the Society of Indian Automobile Manufactures (SIAM) which shows that the total automobile exports fell 4.99% from 36,14,851 units in 2015 to 34,34,322 units in 2016.
The shipment of two wheelers and three wheelers has seen the main segments of downfall. Even when a double-digit growth happened in the exports of passenger and commercial vehicles, the fall in overall automobile exports was seen.
For Indian automobiles, the main markets are in Latin America and Africa and these countries are going through a high inflation and falling currency value currently which is the cause of fall in demand for vehicles.
By 32.04% from 4, 24,881 units in 2015 to 2, 88,732 units in 2016 the exports of Three-wheelers fell. By 6.76% from 24, 60,471 units last year to22, 94,123 units in 2016 the exports of Two-wheelers fell. By 10.96% from 2015 Motorcycle shipments fell whereas by 33.95% scooter exports rose scooter exports rose.
A rise of 17.13% from 6,30,474 units in 2015 to 7,38,454 units in 2016 has been seen for shipments of passenger vehicles. The highest rise in shipments was for Utility vehicles which were 52.62% from 1,02,411 units in 2015 to 1,56,295 units in 2016. By 10.12% from 5,26,385 units in 2015 to 5,79,635 units in 2016 the export for passenger cars. By 50.42%, The exports of vans increased.
By 12.55% from 98,909 units in 2015 to 1,11,319 units in 2016, commercial vehicle shipments also increased.
In the Indian market, The overall automobile sales increased by 9.17 % and reached to 2,19,01,572 units in 2016 from 2,00,61,389 units sold in 2015. In 2016 in the local market, Two-wheeler sales saw a growth of 9.7 % even when December sales had fallen by as much as 22% due to the demonetization of high-value notes by the government.